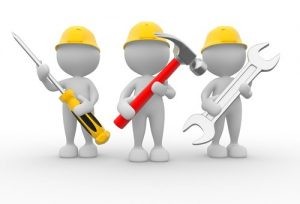 Got a dripping tap or the hinge on the kitchen cupboard fell off?
You need to advise us as soon as you notice any maintenance issues, we will determine the seriousness of the problem and arrange maintenance as required; these things are best dealt with as soon as possible.
For NON URGENT maintenance, please CLICK HERE and the contractor will make contact with you directly, to arrange a suitable time.
If you have an EMERGENCY maintenance request, during office hours (9am – 5pm Monday – Friday), please call 03 325 7298 and we will be happy to assist you.
For an EMERGENCY maintenance request after hours please call your Property Manager;
Debbie Drewett 027 2277 663
Emily Pyatt 021 663 700
Lucy Campbell 027 456 1133
Emergency Maintenance situations are: No water, no electricity, blocked sewer and broken windows/doors caused by natural elements.
You can help by turning the power off at the mains or turning the water off at the mains if these situations do occur.
Non-Urgent Maintenance examples are: Extractor fan not working, dripping tap, dishwasher not working, heat pump not working (unless this is the only source of heating in the property)
You can help by checking if your fuse box has tripped in the first instance, prior to contacting us.