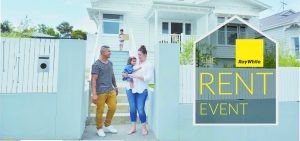 FREE Landlord Information Evening
The New Zealand tenancy has seen more change in the last 18 months than in the last 18 years combined – and more is on the way. The Rent Event is designed to help landlords and tenants across New Zealand understand these changes and how they may impact your tenancy. Join us for free education, resources, spot prizes and the opportunity to gain much-needed clarity in a time of significant change.
Register your interest – seats are limited!
Email pmadmin.lincoln@raywhite.com, phone 03 325 7298 or fill out the form below.
1st November 2018 starting at 6.30pm

Lounge Room – Rolleston Community Centre
94 Rolleston Drive, Rolleston